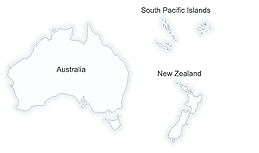 Flights Auckland to Queenstown
When you fly to Queenstown, New Zealand's favourite holiday destination, you will discover that Queenstown has become an international holiday hot spot. And it's not hard to see why! Because of this Queenstown Airport has the most expensive airspace in New Zealand due to the limited amount of aircraft that are permitted to fly in the area.
Booking your flights Auckland to Queenstown in advance is important. This is so you can plan your Queenstown tours, Queenstown Accommodation, and get the best fares available. Here at Auckland to Queenstown our comphrensive flight search engine allows you to compare major domestic carriers. This is so that you can save on your flight and book easily and effortlessly.
Queenstown Airport
Queenstown Airport is about 10 kilometres from the main city of Queenstown, in Frankton. The Queenstown Airport has one terminal which operates both International and Domestic flights. Queenstown Airport conducts flights to Australian cities: Sydney, Melbourne, Brisbane and in New Zealand to: Dunedin, Christchurch, Wellington and Auckland.
Airlines operating from the Queenstown Airport are Qantas, Air New Zealand and Mainland Air. If you would like to use a hire car in your travels around Queenstown, you can find all the major hire car companies at Queenstown Airport. You can also book your hire car from here! Just go to Queenstown Car Rental and search for a car for your trip, when you fly to Queenstown.
For the convenience of its guests Queenstown Airport offers a café for refreshments and it also has a range of shops for you to browse while you wait for your flight. If you are parking at Queenstown Airport there is short term parking available. All of the facilities that you would expect are at the Queenstown Airport.
As central Queenstown is not far from the Queenstown Airport, you are not far from Queenstown hotels and accommodation. Queenstown hotels are spread through this beautiful town and all of them have their own unique place in Queenstown's great atmosphere. You are also able to book your Queenstown Accommodation on Auckland to Queenstown just go to Queenstown Hotels. Here you will find accommodation to suit your needs when you fly to Queenstown.
There is so much excitement, adventure and relaxation to be had when you fly to Queenstown! This town will not disappoint any visitor. You can book your flights Auckland to Queenstown here. Search for the best available flights below.